Evolution of Concrete from Kowalska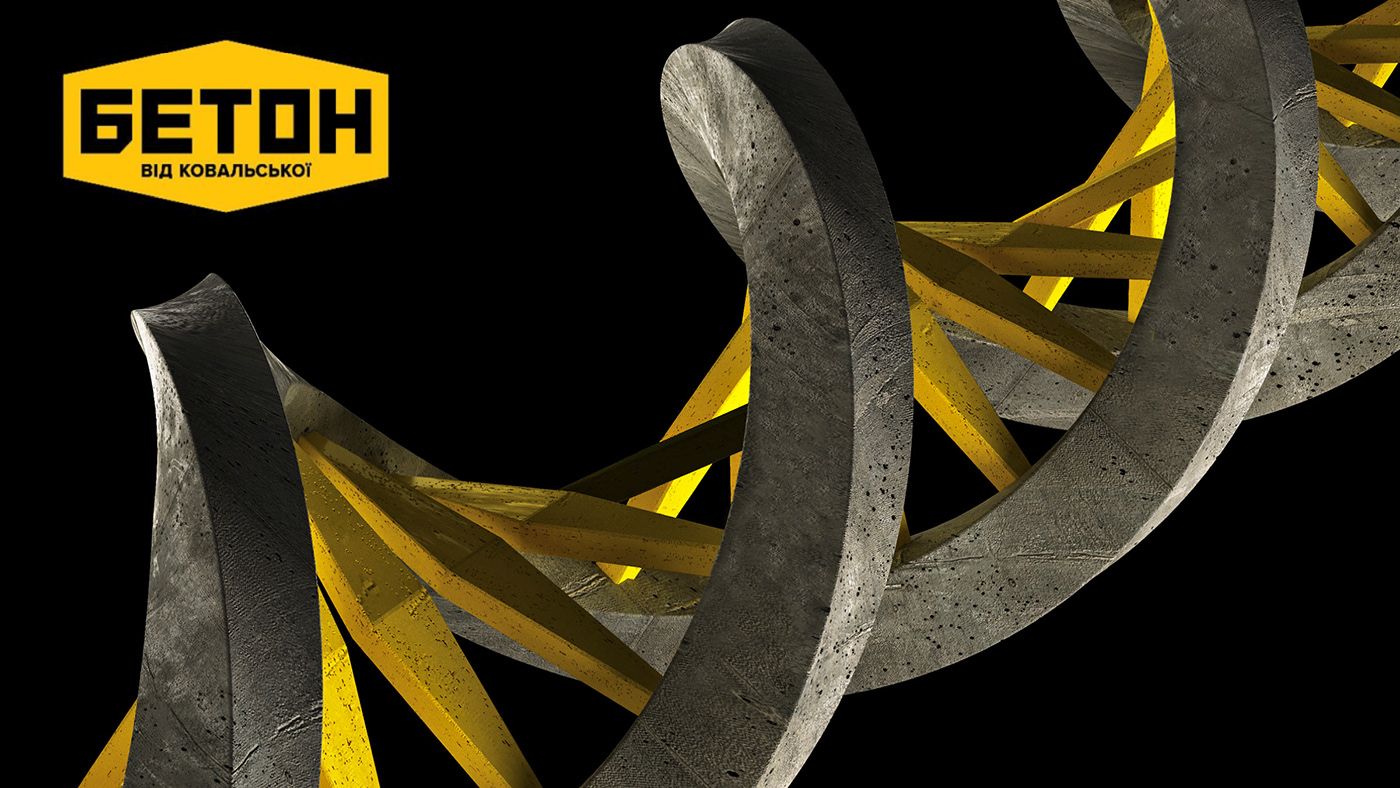 Evolution. There is hardly a term that can more accurately describe the continuous process of qualitative change that has been going on at Kovalska for 60 years. The most striking example of the success of evolution is Kovalska's Concrete, the company's DNA, its core product and its greatest pride.
In recent years, the legendary brand has renewed itself, effectively becoming a mark of quality for the next generation of architects, designers and builders. Currently, concrete is not just trending, it is needed as never before and the need is only growing. The reputation of the brand is confirmed by the statistics – millions of cubic meters of concrete shipped, as well as the fact that every second facility uses Kovalska Concrete. It is fair to say that Concrete from Kowalska is today synonymous with quality, reliability and durability. We say "concrete" – we mean "from Kowalska".
"Restyling the brand from time to time is necessary," said Olga Pylypenko, director of business development. "The changes that take place in the company must be visible and visual. Failure to do so in time makes the brand look outdated, and the impression is that the company is standing still. The form must be fully consistent with the content. Always. Such is the law of nature and successful business. "
It is only natural that the company sought inspiration to create an updated image directly in concrete. Characteristic straight and clear geometric shapes, unique texture and thoroughness have become the basis of restyling of the Concrete from Kowalska brand. The purpose was to portray the character of the brand in the most convenient to perceive form and, at the same time, to aesthetically reproduce the greatest values ​​of the company – stability, constructiveness, passion for business. At the same time, it was important not to lose its uniqueness, not to change the image, but only to update the style, reproducing the small details that will soon change the digital space and become close to the clients of the company.
The author of the updated image "Concrete from Kowalska" was made by Ukrainian designer Dmitry Tsapko, who, incidentally, considers this project to be one of the leading cases of his agency. Creating a new logo, the designer pushed away from the main constants of the previous style – color and shape. In his opinion, everything worked out in a square, or even in a cube. In a concrete cube.